After working out a script I sketched out a storyboard to work out my ideas and start transitioning the script into a visual idea. Below is a couple sample sheets.
The two main animated characters I use in these videos was one of myself and one of my daughter. I created the puppets in Adobe Illustrator, then using recorded voice overs, used Adobe Character Animator to give the character some life.
Below is the final storyboard and style frames created for my book explainer / marketing video. Many of the assets I had already created when I made my books and was able to reuse for these video. There were other elements I had to create just for the videos. I used Adobe InDesign to layout my storyboards.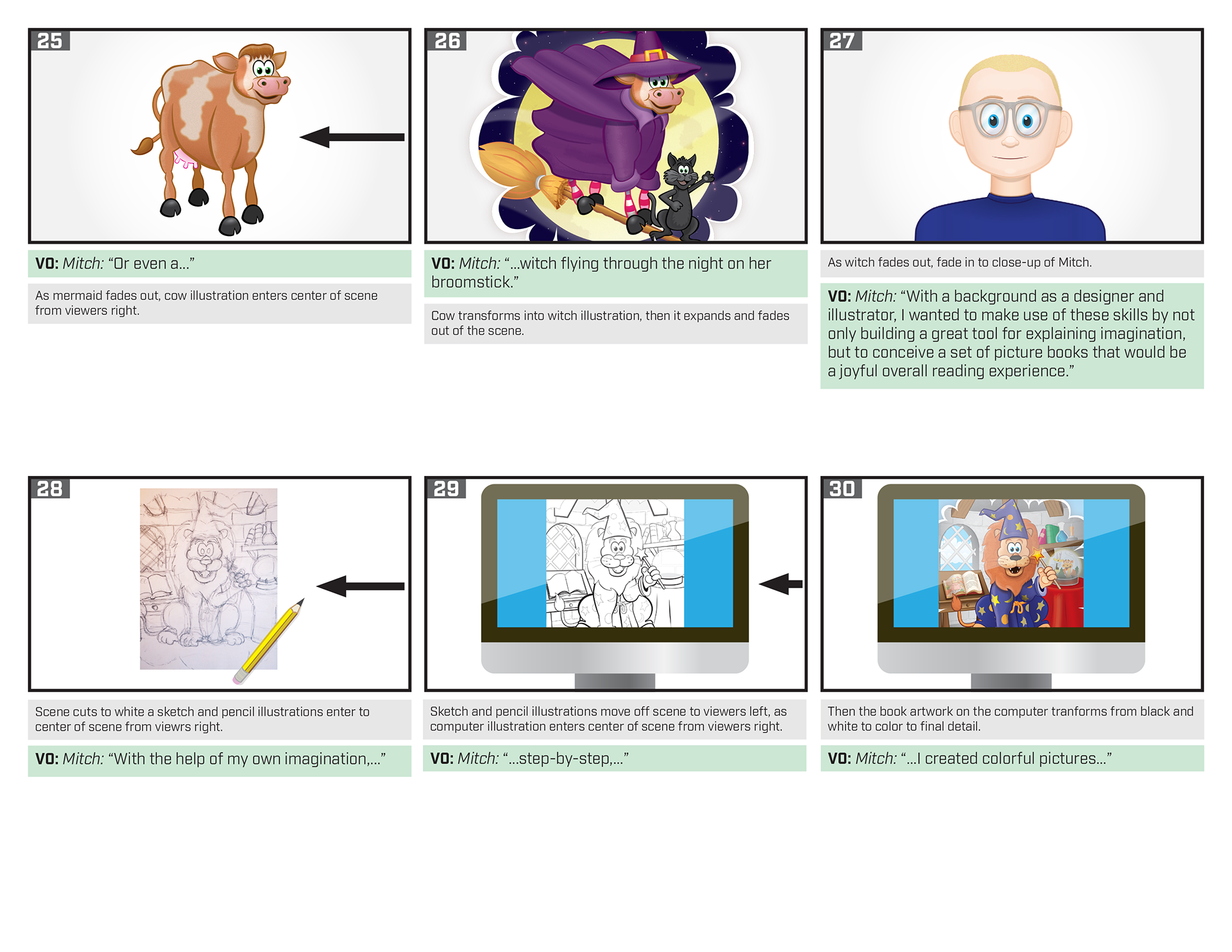 Motion Design | Storyboard | Animation | Voice Over 
After Effects | Character Animator | Illustrator | Audition